The 2016 Big Apple Music Awards was basically one big OMG moment.
Here are the unforgettable, highlights of the night
Willy William

blew us away with the
opening performance of the night.
As usual, his dance moves were
pure magic.
With a full-on orchestra accompanying him on stage,

Majid Al Mohandis

had tears dropping and hearts breaking all over.
Mohamed Hamaki's
performance was flawless and blew everyone's minds. The performance was lit…up with stars. Only at the Big Apple Music Awards!
Faydee's

kicked things up several notches with a strong performance of "Love in Dubai" and "Habibi" back to back. We always knew Faydee was talented but he blew us away with his dance moves during his performance!
The "Persian Elvis"

Andy Madadian

performed at the Big Apple Music Awards 2016 game and it was incredible.
the highlights of the

BIG APPLE MUSIC AWARDS

2016
Shani Rigsbee

turn out a powerful Big Apple Music Awards performance with her ballad.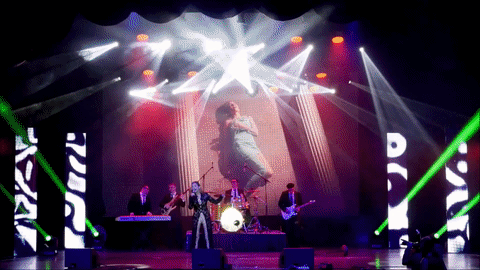 The pop star

Haifa Wehbe

received the Diamond Award at the Big Apple Music Awards 2016 in New York City.
Haifa Wehbe-Diamond Award
Vera Brezhneva-Humanitarian Award
Backstage Interviews BAMA 2016
Shani deliver powerful performance
Young artist give Emotional Speech
We'd love to hear from you